Zeroflame Aquasteel WB+ Top Coat
£67.58
Class 0 fire rated finish on bare or previously painted non-combustible surfaces
Hard wearing, water-based acrylic eggshell or solvent-based gloss finish
High coverage rates
Wide colour range options (RAL, BS & NCS)

Zeroflame Aquasteeel WB+ Finish is an exceptionally hard wearing decorative finish for application over Zeroflame Aquasteel WB+ Intumescent Coating and as a Class 0 fire rated finish on bare or previously painted non-combustible surfaces.
Aquasteel WB+ Finish is available as a water based acrylic eggshell or solvent based gloss finish. Both Eggshell and Gloss finishes are available in nearly all BS, RAL and NCS colours.
Apply at a rate of 12m² per litre/per coat for Eggshell and 14m² per litre/per coat for Gloss over Zeroflame Aquasteel WB+ Intumescent Coating, one coat is normally sufficient but for dark contrasting colours two may be required.
Easily applied by brush, roller or spray
Hard wearing, eggshell or gloss finish
High coverage and wide colour range
Related Products
---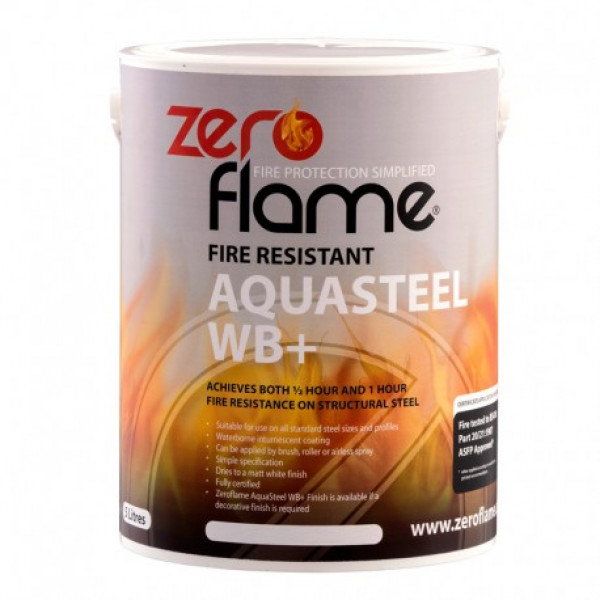 Zeroflame continue to make things simplerZeroflame AquaSteel WB+ intumescent coating provides an eas...
Popular Categories
Please Select A RAL Colour
Please be aware that custom coloured products may involve a delay in shipping and cannot be returned as per our terms and conditions.