Product Description
HW Ultimate Clear is a specially formulated, quick drying, hard-wearing water based protective top coating for INTERNAL use. It can be applied by brush, roller or spray and it comes in either a matt or satin finish.
Product Performance
Physical Data:
Type: Colour: Finish: Viscosity:
Recommendation for use:
Recommended spreading rate: Application methods:
Dry to touch:
Conditions during application: Storage:
Shelf Life:
Ordering References:
Water Based Top Coat Clear
Matt or Satin
5-10 poise
10-12m2 per litre
Brush, roller or spray
2 hours. Varies with temperature, humidity, ventilation and film thickness
Air temperature must be above 5°C
Keep frost free while in storage
12 months in unopened original packaging
(stored between 5 - 30°C)
HW Ultimate Clear plus size required – 1, 2.5, 5 litre cans Please state finish required – matt or satin.
Related Products
---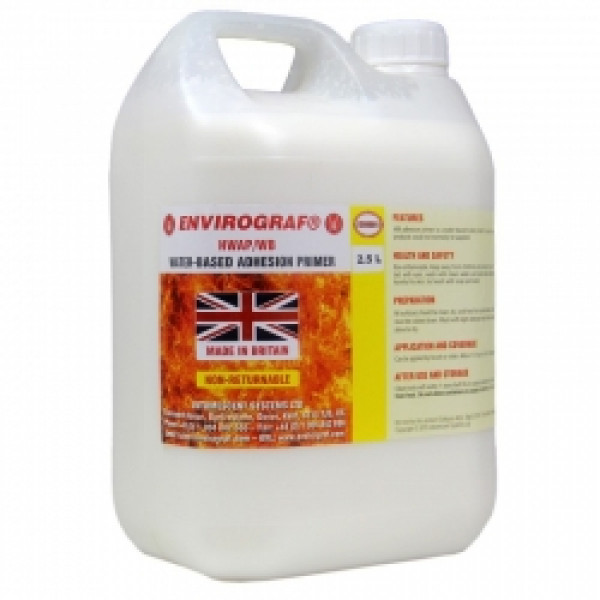 Envirograf HWAP/WB Primer is a clear water based primer for use under Envirograf HW01 and HW02E Int...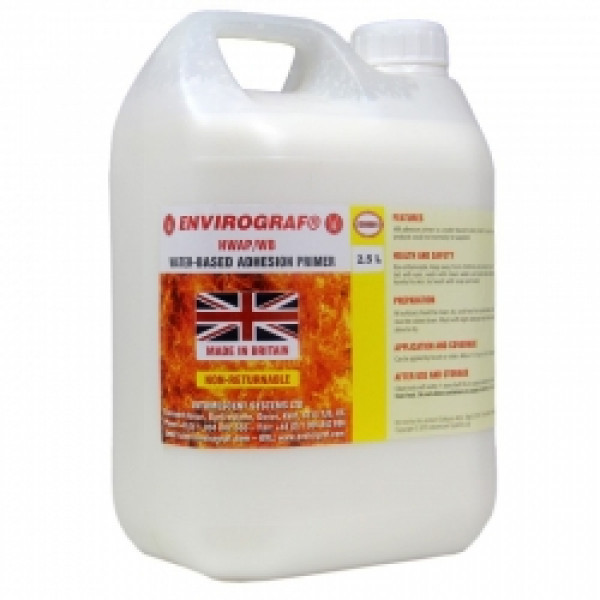 Application & CoverageEnvirograf HWAP/WB Primer can be applied by brush or roller. Coverage is 10-12...
Popular Categories