Product Description
QVFR Premier Clear is a specially formulated, quick drying, water based protective top coating for INTERNAL smooth hardwood and softwood surfaces. It can be applied by brush, roller or spray and it comes in matt, satin or gloss finish. It can be used over QVFR Clear or White.
This product is available in 1 litre, 2.5 Litres and 5 Litres
Product Performance
ES/VFR and QVFR coatings have had numerous tests on many surfaces to meet BS476 Part 6 (1989) Spread of Flame and BS476 Part 7 (1989) Spread of Flame.
Complies with Classification B/S1/d0 of European Standard EN13501 Parts EN13823 (2002) single burn test (SBI) and EN11925-2 (2002) ignitability.
Related Products
---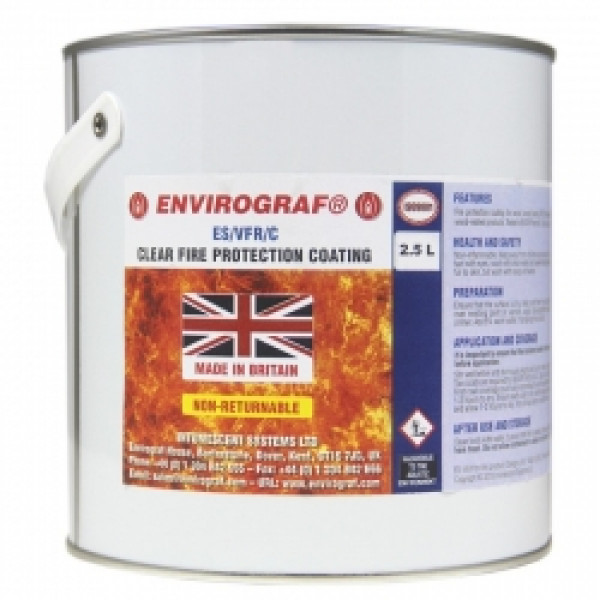 Envirograf ES/VFR Clear Fire Protection Coating is to be used as part of a complete system including...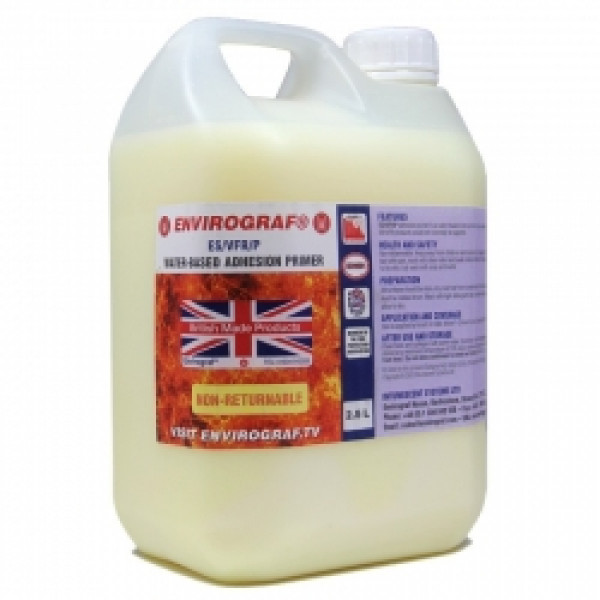 Envirograf ES/VFR/P Primer is a clear water based primer for use under ENVIROGRAF ES/VFR CLEAR FIRE ...
Popular Categories