Envirograf HWAP/WB Primer White
Envirograf HWAP/WB Primer is a clear water based primer for use under Envirograf HW01 and HW02E Intumescent coatings. It can be applied over existing paint systems or wood stains to improve adhesion of the fire protection coating to the substrate.
Product Description
Application & Coverage
Envirograf HWAP/WB Primer can be applied by brush or roller. Coverage is 10-12m² per litre.
Note: It is important to ensure the moisture content of the wood substrate is below 17% before application.
IMPORTANT FIRE PRODUCTS NOTICE: The information displayed on this website should be used as a guide ONLY and our Technical Department should be contacted to obtain a tailored specification and any advice necessary before you place an order for fire protection products. Fire protection products are non-returnable except in accordance with Terms and Conditions. We will not be held liable for any resulting damage to property, human life or monetary costs incurred due to the incorrect specification you have prepared or use of fire protection products caused by your negligence, including your failure to have contacted us to obtain the relevant advice/specification.
It is your responsibility to read the Product Data Sheets (available below) before you place an order and prior to application of the product. The content of this website is our best recommendation and is not advice. Coverage rates quoted are approximate, you agree that coverage depends on the condition of the substrate, surface absorption, texture and application method. We ALWAYS recommend a trial area is coated to ensure the product meets your requirements before use.
Product Performance
Application Rate: 1 Coat
Planed Wood 10-12m² per litre
Related Products
---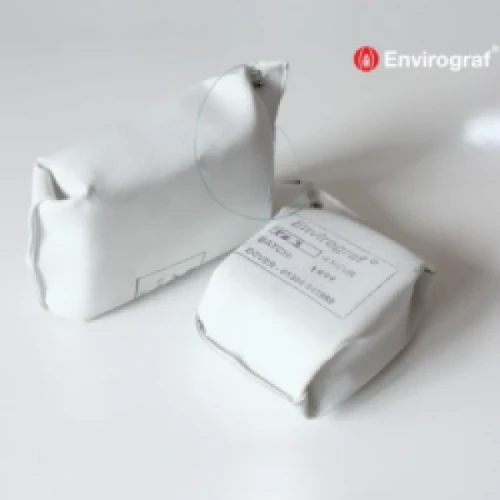 Envirograf true Intumescent fire and smoke stop pillows made from a hardwearing coated cloth pillow ...
Popular Categories