Rockwool Firepro Glue
This specially created water-based and fire resistant adhesive with an approximate pH 11 is supplied in 17 kg plastic tubs. It has been specially developed for fixing ROCKWOOL fire protection systems as well as other suitable ROCKWOOL products where a high quality, fire resistant adhesive is required.
Product Description
Demonstrating its durability, the FIREPRO® Glue is able to withstand a wide range of application temperatures. For example frost exposure does not remove the products curing ability and has been tested when applied to surfaces with temperatures of -10°C or rising.
The setting times of glue in moist air conditions is approximately 6-8 hours if the temperature is above freezing point, or in approximately 1 hour at 20°C. FIREPRO® Glue in tubs must always be stirred before use to ensure a uniform product consistency. It is then easily applied using a pallet knife or trowel before pressing surfaces together. The application for the FIREPRO® Glue cartridge is made using a sealant gun and spread evenly over the surface with a spatula or flat bladed tool.
Easy to apply – just make sure that the FIREPRO® Glue has been sufficiently stirred to ensure a smooth application.Adaptable - FIREPRO® Glue can be used effectively in a range of temperatures, making it the perfect fire resistant adhesive for a wide range of builds. The temperature of FIREPRO® glue must be 5°C or more when applied to surfaces at lower temperatures.Quick drying – it sets in as little as four hours, ensuring that programme deadlines can stay on track.
Product Performance
The product has been authorised for use in LUL surface and sub-surface premises (LUL Ref: 2271) when utilised in accordance with the relevant data sheet.
Related Products
---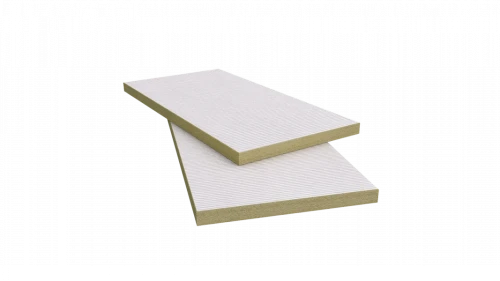 The ROCKWOOL 50mm Ablative Coated Batt is a mineral wool insulation product, pre- coated on both sid...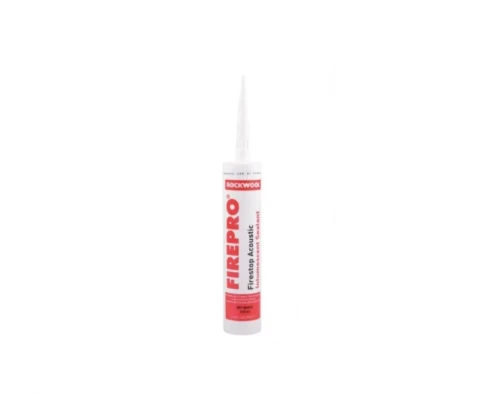 Guidelines advise that the spread of fire inside a building can be minimized when provisions  are m...
Popular Categories