Product Description
Passive Fire Products intumescent cable tray pillows offer up to 4 hours fire protection for cable trays penetrating through fire walls, we can also supply pop rivets to assure they get placed back into void offering protection.
All Electrical Products must comply with the revised 17th Edition of the IEE Regulations and Document B of UK Building Regulations.
ADVANTAGES
– Provide up to 4 hours integrity
– For use when cold smoke as well as fire protection is required in steel or plastic cable trays passing through walls, floors and ceilings
– Can be fitted with cord and 100mm retention tag to fix the pillows in place as a permanent solution
– Great for use around cables which are regularly adjusted
– Non-fibrous, dust-free materials are suitable for use in sterile areas or clean rooms


APPLICATION INSTRUCTIONS
Intumescent Cable Tray Pillows are available in a range of sizes to suit standard sizes of cable tray.
Used where cable trays pass through fire rated ceilings, floors and walls. The pillows are simply pushed
into place in the wall, floor or ceiling opening where the cable tray passes through. Supplied with a fitted
cord and retention tag which can be riveted or screwed onto the cable tray to ensure pillows will be
refitted after removal for maintenance or access.
Product Performance
Tested to BS476 Part 22 (1987), achieving an integrity of 181 minutes. Also tested at Cidemco to European Standard EN13501-2 (2004). And Efectis for 150 minutes stoped, still working
Related Products
---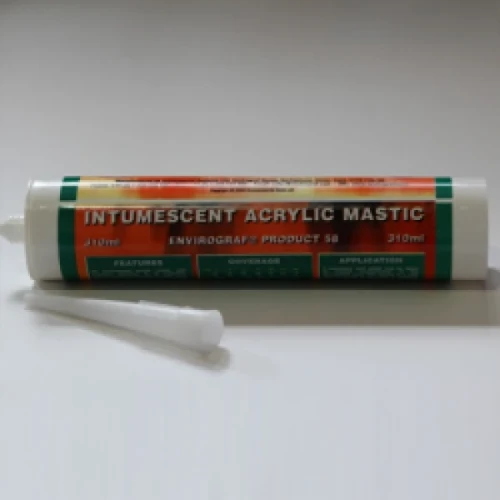 Envirograf range of halon-free, intumescent acrylic and acoustic mastics are available in standard c...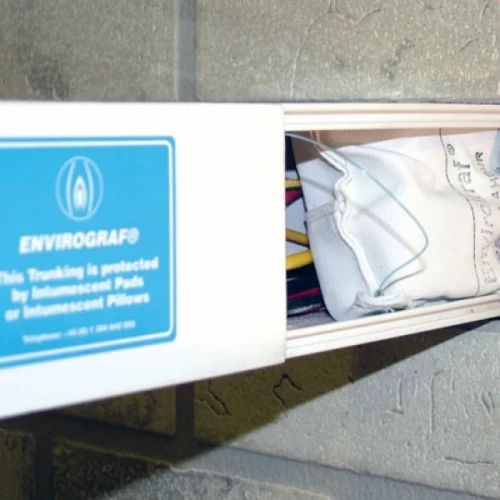 Envirograf range of Compressible intumescent pillow with retaining cord and lug. Meeting the 17th Ed...
Popular Categories