Envirograf Fire mortar
An asbestos-free dry mix, add water and then mixed like plaster. Shuttering boards are not required. Lay Rockwool slabs into the opening, leaving the required depth for the mortar. Upon setting, the mortar is load-bearing. Drilled with wood bits to allow for the installation of services.
Product Description
Used in conjunction with either intumescent slabs or also non-fibrous slabs, the mortar provides a permanent fire stopping solution for load-bearing floors, walls and ceilings. For areas over 600 x 900mm, it's essential to reinforce with 30mm chicken wire mesh, fixed with FB/C straps and support battens. Refer to the Technical Data Sheets for full details of the correct installation of mortar.
In the case where pipes, services or cables pass through the surface of a wall or floor, it is essential to fit Intumescent Wraps, Firoblok or Intumescent Collars to reinforce fire protection.
Available in dark grey, however also available in pink to identify mortar as fire-rated if required. Should you wish, we can supply a light aggregate to add to the Fire Mortar in 6.25kg bags.
Product Performance
– Great for fire-stopping around building services that pass through floors
– Can be used on fire rated timber, plasterboard, concrete
walls and brick, block or concrete floors
– Acts as permanent shuttering around services, filling apertures in walls and floors
– The following fire ratings can be achieved with the corresponding thickness:
– Up to 6-hour protection: 100mm
– 4-hour protection: 25mm
– 3-hour protection: 12mm
– 2-hour protection: 6mm
– 1-hour protection: 3mm
Related Products
---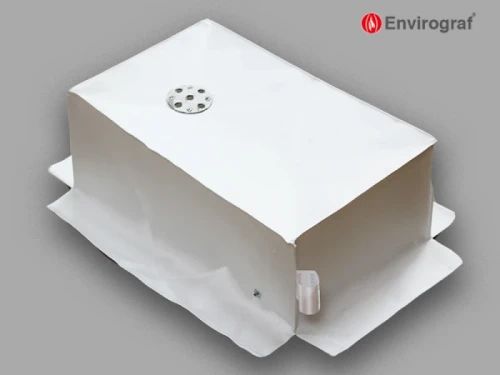 Designed with ventilation to avoid light fittings overheating, thus providing effectual fire protect...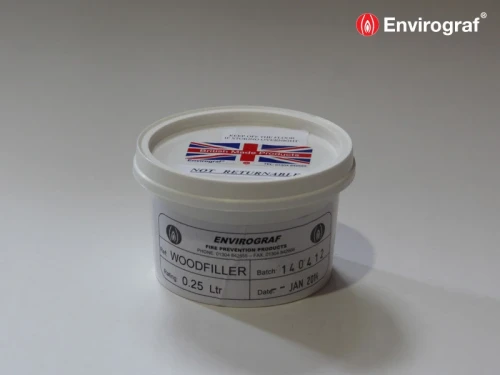 A water-based wood filler which is fireproof when cured. It is used to: (a) fill gaps in cracked or ...
Popular Categories