Product Description
In the event of fire, the stone prevents fire and smoke from spreading through fire-resistant walls and floors.

Multifoam Stone forms part of the Mulcol® Multifoam 2K System. Multifoam Stone is used in combination with Multifoam 2K and can be combined with the Multifoam Wrap in order to realise fire-resistant seals of up to 120 minutes for cable trays, cable ladders, electric cables and cable bundles.
Fire resistance ≤ 120 minutesCE-certifiedEasy to installClean processingEfficient processing, no wastePermanently elastic and high acoustic insulationCable mutations after installation possibleExcellent adhesion on virtually all surfacesWorking life of 30 years
Product Performance
Tested in accordance with EN 1366-3Classification in accordance with EN 13501-2Certified in accordance with EAD 350454-00-1104ETA report 17/0831Declaration of Performance (DoP)
Related Products
---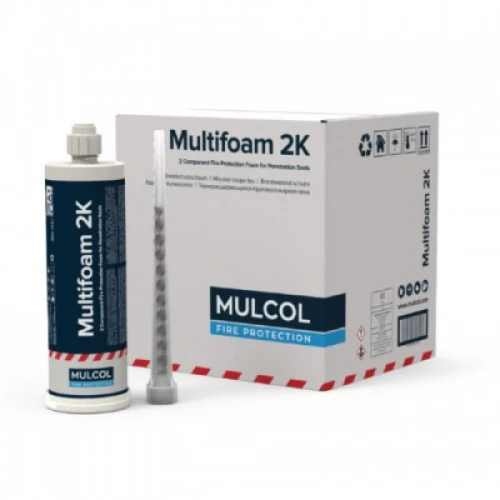 In the event of fire, the two-component foam prevents fire and smoke from spreading through fire-res...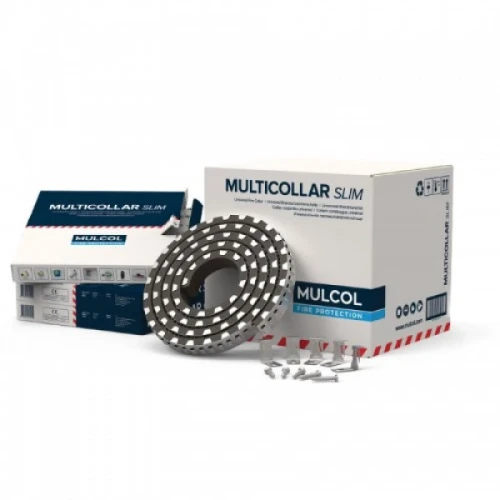 In order to achieve the desired pipe diameter, the links can easily be separated. In the event of fi...
Popular Categories