Quelfire Intumescent & Acoustic Putty Pad - Single or Double Socket
Suitable for plastic and metal electric socket boxes and switch boxes
Available to suit single and double socket boxes
Tested to the principles of BS EN 1366-3:2009 and assessed to BS EN 1363-1:2012
Up to 2 hour fire rating
Acoustic tested to BS EN ISO 140-3:1995
Acoustic rated – up to 70dB reduction
Pre-cut shape
Mouldable, easily installed by hand
Can be retro-fitted
Provides a cold smoke seal
Product Description
Quelfire Acoustic Intumescent Putty Pads are designed to maintain the fire resistance of plasterboard partitions where they have been penetrated by plastic or metal electric socket boxes. They also make a significant contribution to the reduction of air leakage in properties, helping reduce energy costs and carbon emissions.
Product Performance
Building Regulations impose limitations on all electrical socket boxes penetrating fire compartment walls. Quelfire Acoustic Intumescent Putty Pads have been tested for fire resistance to the principles of BS EN 1366-3:2009 and assessed to BS EN 1363-1:2012 and provide up to 2 hour fire protection. Quelfire Intumescent & Acoustic Putty Pads have also been tested for acoustic properties in accordance with BS EN ISO 140-3:1995, calculated in accordance with BS EN ISO 717-1:1997 and provided up to 70dB reduction.
Related Products
---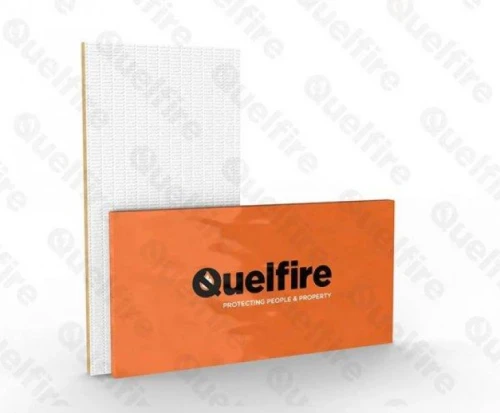 QB50 QuelStop Ablative Coated Mineral Wool Fire Batt is a coated mineral wool board used to reinstat...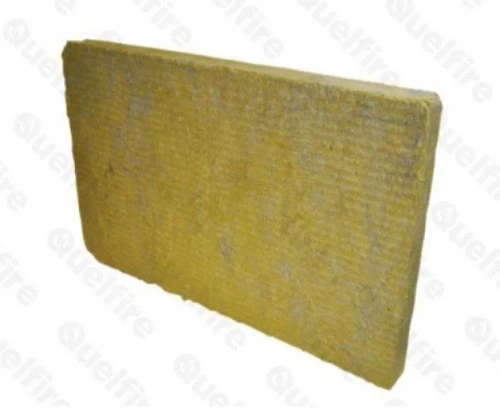 MW Mineral Wool Shuttering Slab provides a simple means of shuttering to Quelfire Fire Protection Co...
Popular Categories