Product Description
A ready-mixed intumescent cement. On curing, the filler sets hard like normal cement but does not crack. In a fire, it will expand to
five times its original volume. Ideal for applying around pipes, services, and behind door frames – especially steel door frames. It is
also used as a facing top coat over Envirograf® PVE/A Foam (Product 44).
Product Performance
Tested to BS476 Part 22 (1987) in conjunction with PVE/A Foam (Product 44) around cables and pipes, achieving integrity of 130 minutes
Related Products
---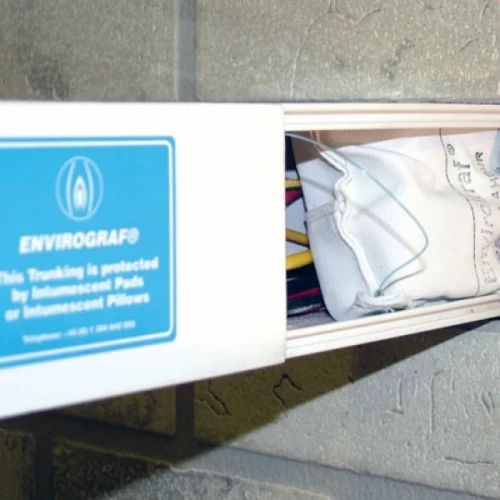 Envirograf range of Compressible intumescent pillow with retaining cord and lug. Meeting the 17th Ed...
Popular Categories